Jun 20, 2021
NYU Girls Roasting Tech Guys: June 20, 2021
Happy Sunday,
I'm writing this in the coolest and most comfortable sweatshirt I've ever worn. It's groundbreaking. Since I'm a giver, here's the link. It kind of looks like Chrome Hearts but not mainstream. Oh yeah, and read below to find out what happened in our lives this week. Getting tired of us yet?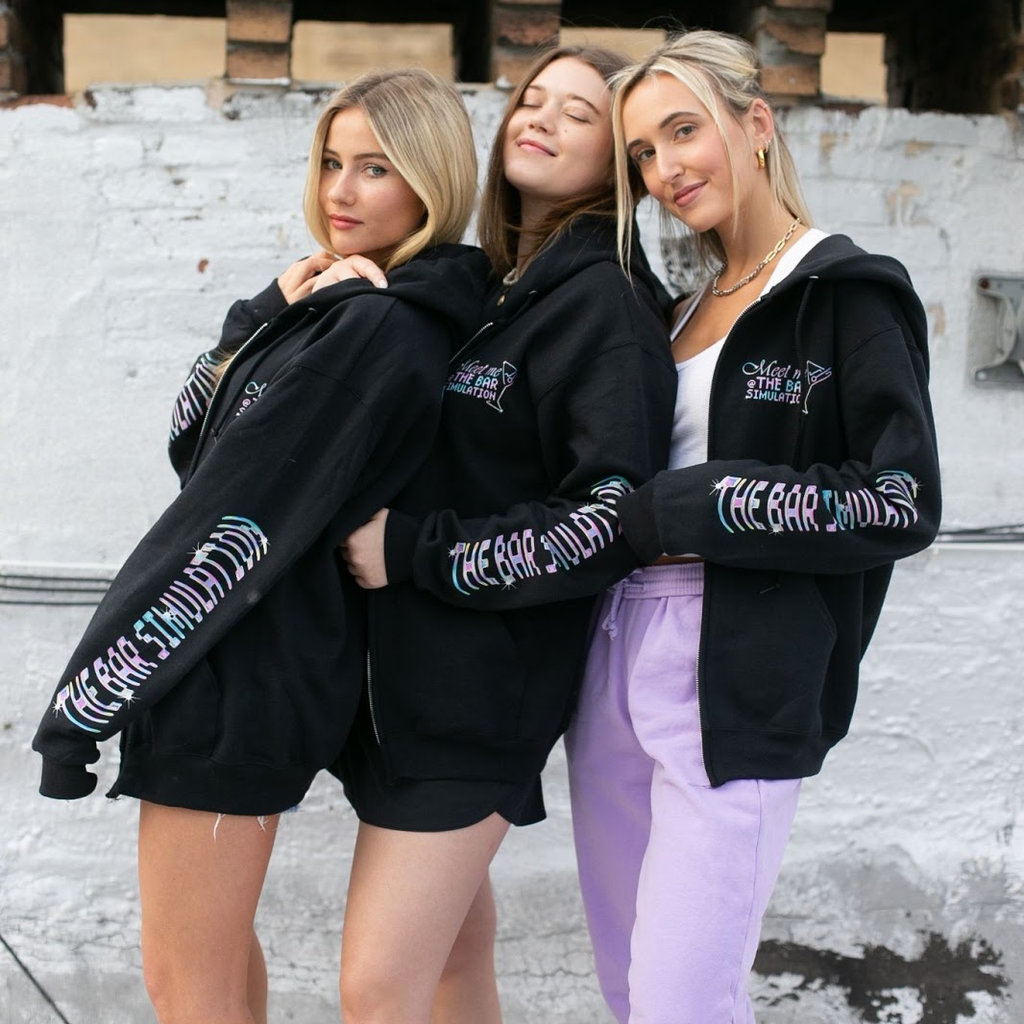 👶 What's new
Yes. We came out with merch this week. We said the first 50 people to buy something will be entered to win a date with one of us. We'll see about that but we do love you. It depends on how desperate we are feeling.
You can buy something here — I heard that if you show up to tech week without NYU Girls merch you'll get bullied
⌛️What Happened
Tuesday → We hit you with a reverse and let you roast us. To be honest, some of you were pretty good but most of you were just as bad as us at roasting. Kelly Landry was an actual good roaster and a charismatic and exciting guest. Christian Benner came on stage and we now all want a painted leather jacket (but not like the ones your college roommate made, thanks for asking).
🔜 What's Coming
A delightfully terrifying NYU Girls x July 4th weekend in the Hamptons ... this has nothing to do with you just letting you know something we're excited for
MORE live events in NYC (and surrounding areas). Think flag football, boat parties, more ping pong, and warehouse rave maybe?
📚Recommendations
Mallika Reddy ranks sweatshirts. That's all.
last place: Any sweatshirt that costs more than $200
last place runner up: Madhappy/Pangia
3rd place: Costco champion hoodies
2nd place: NYU girls merch
1st place: That free bar mitzvah sweatshirt from 7th grade that still slaps 🏆
💝Dating tip of the week
If you're taking someone out or planning a date - just plan it. Cut out all the back and forth and shut up and make a reservation. Doesn't matter where it is, just make a plan by yourself and propose it to whoever you're asking out. It goes a long way in streamlining the conversation so you can get to a more exciting topic and it shows initiative. Basically it's just hot.
📊Dating trend of the week
Social media creeping further into intimate life:
The TikTok relationship. We've all seen it (and if you haven't, here you go. and here. and here.) and we all have some sort of feeling about it. You either hate it because you're lonely, hate it because it's cheesy af, or you love it because you ~ love love ~ or you're happy or something. To break it down, people are obsessed with displaying their (relatively uninteresting and vanilla) relationship on TikTok through dreamy or banal 30 second videos over some indie pop song. The comments usually read: "Ah so cute *deletes app*". These videos get hundreds of thousands of likes so my question is: what's the driving force here? Is there an audience that is so touch starved that they are living vicariously through strangers' relationships on the internet, or is showing the whole world how perfect your relationship is just the new way to perform on the internet?
Jay Alvarez and Alexis Ren ended badly, we don't need to witness that again.
Happy Sunday freaks. See everyone on Tuesday at 10 PM ET on Clubhouse and see you in hell.
💌
The NYU Girls
Follow us : )