Jun 27, 2021
NYU Girls Roasting Tech Guys: June 27, 2021
Happy Sunday,
I'm chugging Pedialyte straight out the bottle. This weekend was hot and the bars are back (but with 2 hour lines) so, please invite us to your house parties. Something else that's been on my mind: dating apps are especially bad right now. Keep reading for more random thoughts and find out what happened in our lives this week. <3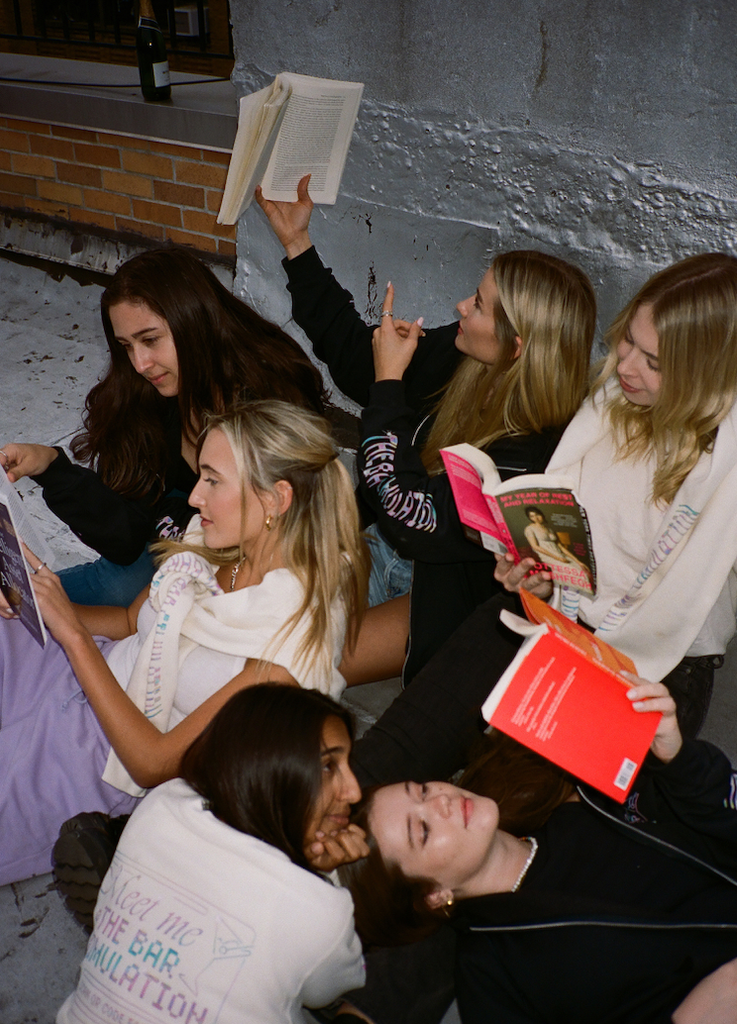 👶 What's new
Merch. Still merch. It's only up for a little while longer so if you want us to love you and maybe take you out to dinner — buy something.
Purchase here — I promise you'll look hot and cool and relevant
📰 Classifieds
Page is looking for a cool and chill roommate to move in with her in August - DM her if you know anyone (IG: @pagestein)
⌛️What Happened
Tuesday → We watched people fall in love over their interest in nice teeth and nice dentist offices (heyyy Tend). Shoutout gust Walter for organically promoting Tend better than we did - the guy really loves being able to watch Netflix in the dentist's chair.
🔜 What's Coming
Hamptons 4th party - if you're there be sure to grab a water bottle and you might win a prize from us and our friends at Equinox ;)
MORE live events in NYC (and surrounding areas). Blind date dinners? Ping pong round two? Party in a 6k square foot downtown loft?
📚 Recommendations
5 things Devin has enjoyed in the last week:
Starting Sex and the City over but from season 3 episode 1
Only ordering drinks that contain the word 'spritz' in them
Van Leeuwen's vegan chocolate chip cookie dough ice cream in a cup with hot fudge (fuck the sprinkles there)
Mixing friend groups at night
Wired headphones over AirPods
💝 Dating tip of the week
Remember when I said don't ask people what their intentions are before you meet them?? Yeah I stand by that but let me take you on a little ride that is my brain and reasoning. The tip is: know what you want and articulate that when the time is right. (Just to be clear again - the time is not in your initial texts with someone). You and whoever you're seeing need to be on the same page about what you're looking for. Also - it's reassuring for the other person to know how you feel, even if it's not how they feel.The timeline for this is different for everyone — feel free to DM us with specific questions if you need. We got you (probably).
📊 Dating trend of the week
This TikTok trend about "bi-wife energy". Basically bi women's boyfriends / husbands being more comfortable in their sexuality (therefore making them hotter and more fun). I don't have much to say about this but think it's interesting. You can do the thinking this time.
Happy Sunday geeks. See everyone on Tuesday at 10 PM ET on Clubhouse and see you in hell.
💌
The NYU Girls
Follow us : )