May 22, 2021
NYU Girls Roasting Tech Guys: May 22, 2021
Hello to you and your beautiful soul,
(This may or may not be a Jesse McCartney reference, boomers)
We're the NYU Girls and it's...Saturday. Read below to find out what happened this week and for some surprises.
👶 What's new
Remember when we said Mare and Page spent 36 hours in LA? Well they were there because the NYU Girls have officially partnered with Tinder! Their first (and daunting) endeavor was to give Griffin Johnson relationship advice as he used Tinder's virtual passport to date the states. You can watch them be incredibly cute and smart here.
We post funny moments from the show on IG and Twitter :)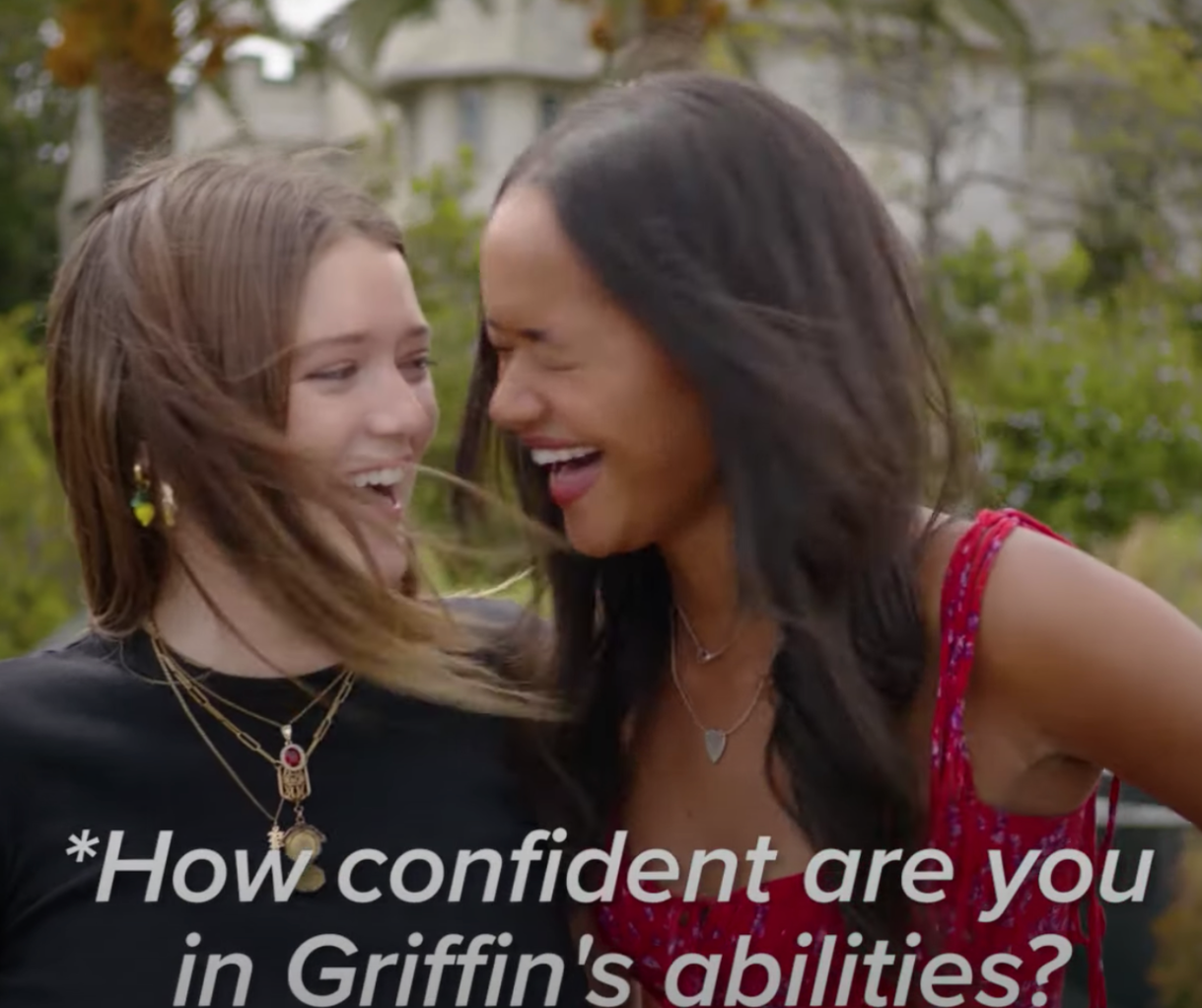 ⌛️What Happened
Tuesday → We hosted a Twitter Spaces (as a pregame for our Clubhouse show) with @boredelonmusk, @vcbrags, and @litquidity where we asked them all about being meme icons and we all marveled at the fact that this is somehow a part of the simulation
And during the Clubhouse show:
The hilarious (and unhinged) Jared Fried kicked off the show with a 5 minute long rant that was the energy boost we all needed
We gave out around $5K in Bitcoin thanks to Lolli and 3LAU to the winning pitch. The money went to the one and only BP - a long time anon listener that shot his shot at Page, revealed his identity, and revealed that 'BP' stands for 'Boyfriend of Page'. We all cried.
Thursday → nothing. We aren't doing Thursday shows anymore because we need time to plan some brilliant, incredible, amazing, show stopping, spectacular, never the same, totally unique, completely not ever been done before things ;)
🥇Fan Favorites
BP OBVIOUSLY
Owen from the chat <3 He stays tipping (shotson.club/chat)
Rezwan (he was such a good sport)
🔜 What's Coming
NYU Girls Roasting Finance Bros?
Twitter Spaces with a bunch of Justins?
Live events in NYC. Stay tuned for more info...
💝Dating tip of the week
If you don't know what you want, go on at least one date a week. Take a risk and go out with people who you don't think are your type. Make it low stakes by just going for coffee, a walk, or not leaving the house and simply jumping on Zoom. At the very least you will learn about what you like and don't like in potential partners. We give you this tip from a place of love — we all know everyone's a little toxic and goes for things that aren't good for them (we see you only going on dates with Instagram models 👀).
📊Dating trend of the week
This week we would like to present our favorite Gen Z breakup albums as our trend because literally every generation processes breakups by crying in their car with one album on repeat, right?
In no particular order...
SOUR - Olivia Rodrigo
For Emma, Forever Ago - Bon Iver
Are We There - Sharon Van Etten
Either/Or - Elliot Smith
Speak Now - Taylor Swift
Ctrl - SZA
A Place Like This - Majid Jordan
Blonde - Frank Ocean
🚨Use this tweet to respond with your favorite breakup album🚨
Anyway.
Happy Saturday friends, stay off Twitter today (except our above poll) 😘. See everyone next week on Tuesday at 10 PM ET on Clubhouse for more chaos.
💌
The NYU Girls
Follow us : )